Farmers on the Move
Aug 11, 2017Eli Lowry- Markets Assistant Manager
Meet Filiberto, board president of Farmers on the Move (FOTM), Michigan's only cooperative of Hispanic Americans dedicated to preserving family farms while promoting sustainable agriculture. In today's hostile market where developers are buying out many of the remaining small farms, FOTM provides consulting services to help family farms remain economical. According to the Farmers Market Coalition, the US loses an acre of farmland to development every minute. Additionally between 2007 and 2012, America lost more than 95,000 mostly mid-sized family farms . Organizations like FOTM and Farmers Markets help keep capital in the local economy and preserve diversity in the agricultural landscape. Filiberto himself manages over 10 acres in Olivet MI just north-east of Battle Creek. You can find his farm stand at the Portage Market every Sunday from 10-2.
Filiberto has been involved in Agriculture for most of his life and you can tell he as a passion for growing high quality produce as he showed off his tomatoes, tomatillos and peppers. While he does use conventional methods on some crops, he avoids sprays completely on zichinni, cuccumber, squash and melons. Filiberto has a agricultural research background and he works closely with MSU to control nutrient and pest issues with as little chemical applications as possible.
The photos above show his tomoto, pepper and tomatillo fields, he utilzes plastic covering to supress weeds, additionally a drip irrigation system is installed under the plastic to conserve water.
When he is not working in the field or with FOTM he is hanging out with us at the Portage Market. He and his wife Mary are always at the market on time to unload their big white van and display the bounty of the season. Now in August, his peppers and tomatillos are in full swing.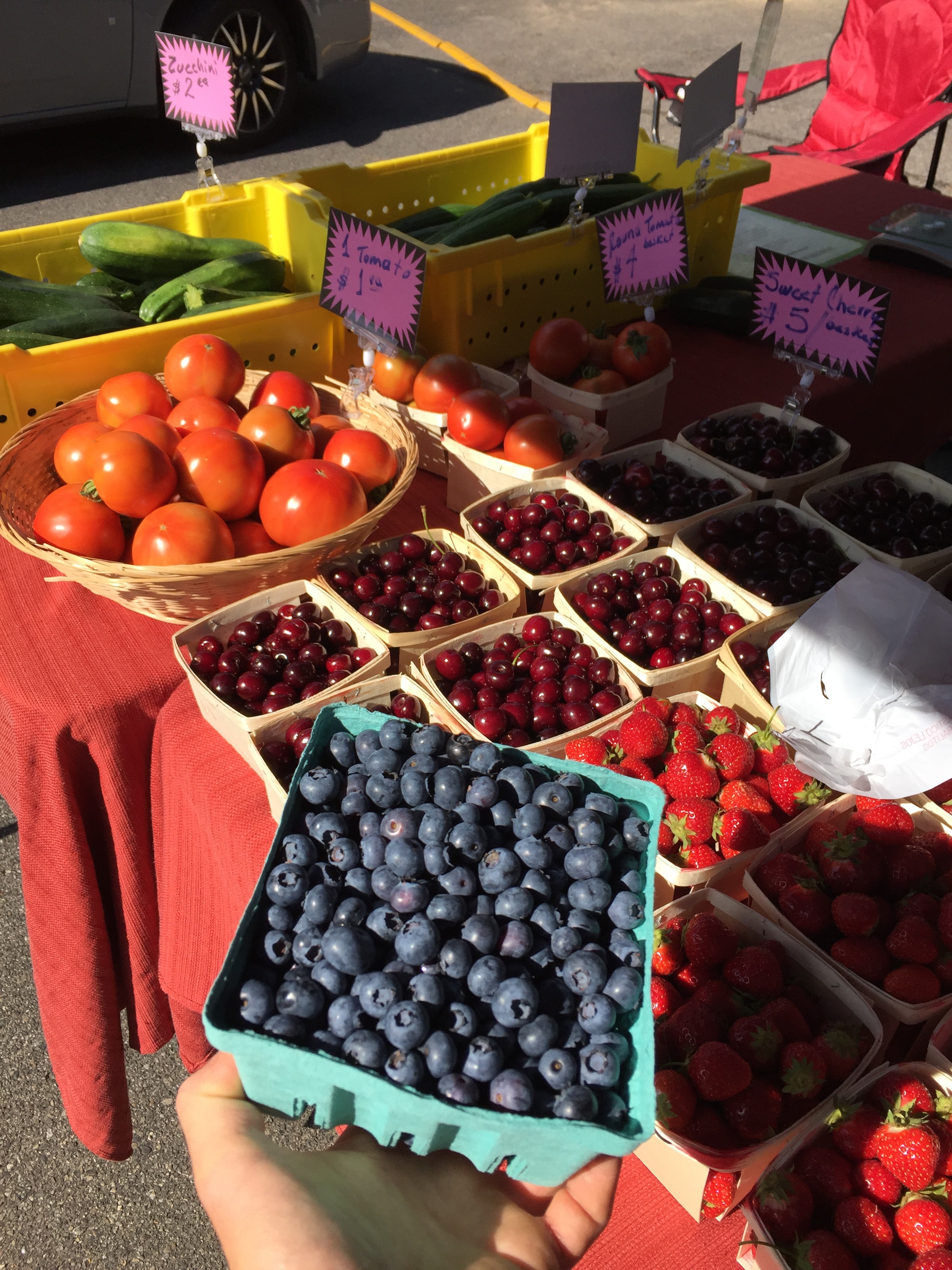 At the end of the day last week he showed me his van with a shipment full of peppers destined for Detroit's Eastern Market. He warned me that his jalapenos are almost at their peak spiciness, clocking in at 5000 Scoville heat units (SHU). There was some noticeable cracking on the surface of the peppers which is an indication of their maturity and heat, and watch out for the fully ripened red peppers, they are even hotter.
Now that you know a little more about Filiberto, his farm and his organization, come visit him live at the Portage Market this Sunday. Ask him some questions yourself about his products, and practices. He is passionate about what he does and he loves to connect with the community and share ideas about how we can continue to support the Hispanic community, and provide fresh sustainably grown produce.