Cinzori Farms
Jul 18, 2016Maylis Pourtau- Intern
Anthony Cinzori was born in Detroit, MI, but moved to the farm with his parents when he was a kid. A prominent chef from Battle Creek came to the farm and talked to his parents, saying that if they grew organic vegetables the chef would buy everything the Cinzori's grew. His parents, already concerned about their children being around so many chemicals, thought it was a great opportunity to become certified organic. His parents, Don and Donna Cinzori bought the farm land in 1974 and in 1985 it was one of the first farms in Michigan to become certified organic. They are one of the few certified organic farms at the Kalamazoo Farmers Market.
Anthony and his father own 280 acres of land in Ceresco, MI. He grows his certified organic vegetables on about 100 acres, and rents some to neighbors. In the late 80s - early 90s, his mother planted 45 acres of hardwood trees there for a forestry reserve program. He is thinking about planting more hardwood trees there in the future.
Anthony started our farm visit by showing us the summer squash and zucchini, two of his best selling crops that he had packed that day. He told us that he picks between 50 and 100 buckets a day. Right now he has plenty of zucchini and squash, by the end of July he will also have cherry tomatoes, cucumbers, peppers, and many other vegetables.
Cinzori Farm's biggest customers are natural food stores in Michigan, both large and small. Additionally, they sell at a handful of farmers markets including Royal Oak Market, Meridian Township Market, Portage Market and the Kalamazoo Farmers Market. In addition to vending at the Kalamazoo Farmers Market, Rosie Florian (previous PFC Produce Manager) also does traceability and compliance work for the farm. It is Cinzori's first year back at the Kalamazoo Farmers Market since his family sold there in the late 80s.
When asked for advice he had for new farmers, Anthony said,
As we drove through the land with Anthony as our guide he showed us the different ways he currently uses to keep everything watered and weeds down. He and his dad continue to adapt new agricultural technologies for organic vegetable production. The Cinzori's try tomaintain many wildlife areas with native plant species that support local birds and bees habitats.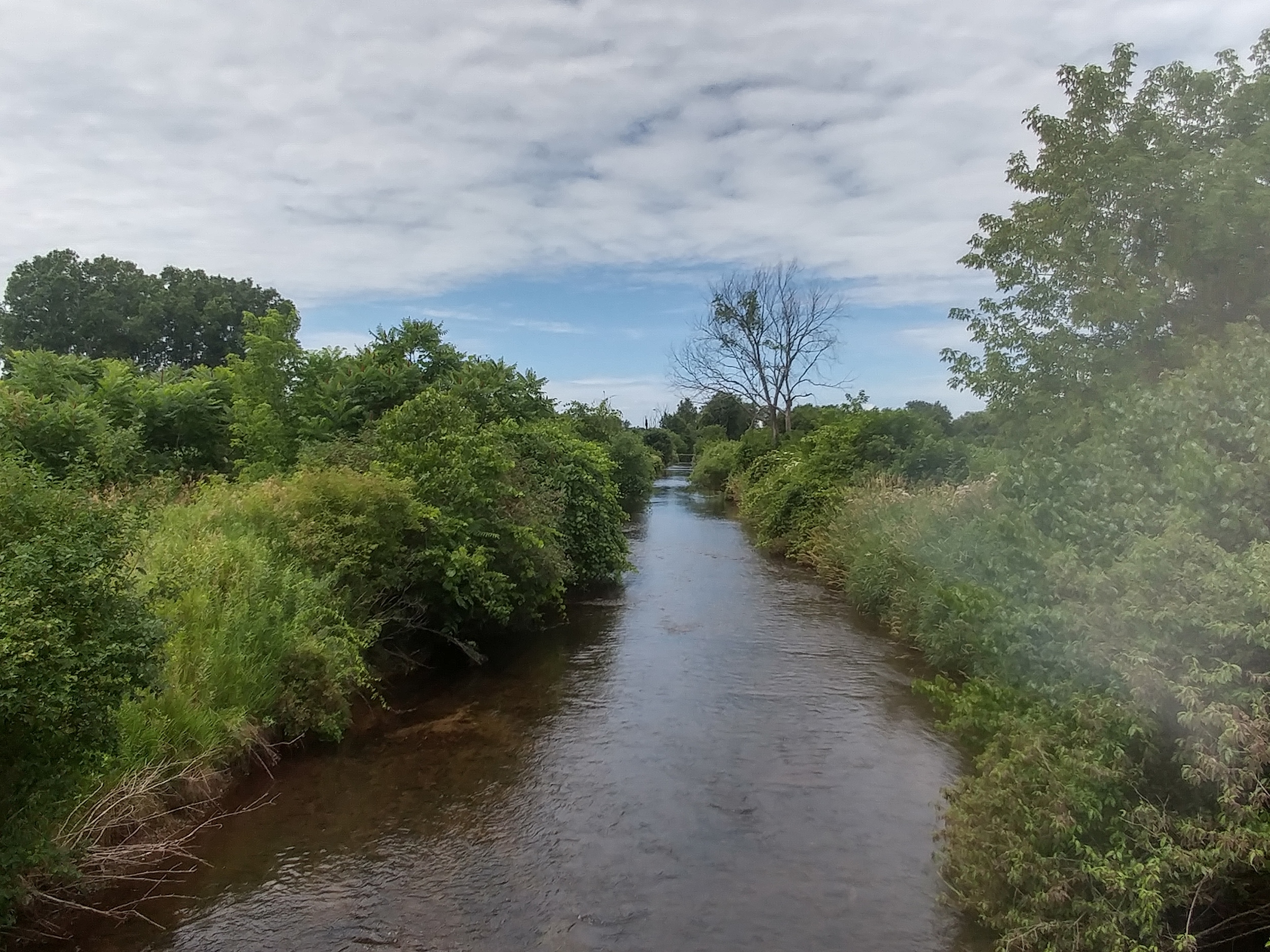 Coming next to the Cinzori market stand will be tomatoes, peppers, eggplant and cucumbers. During the year, you can also find asparagus, corn, cabbage, green beans, broccoli, kale, potatoes and many other vegetables.

Follow Cinzori Farm on Facebook to learn more about what is happening on the farm and markets!